Attorney for Children
Unfortunately during a divorce or a custody battle the children are often the ones who are most severely impacted. When a family splits up, it is very important that the children have a voice through the process. Many times, children feel stuck in the middle of their parents war and they need someone to help them through an emotionally stressful situation. Representation and protection of children is extremely important to me and one of my paramount concerns. As a mother of three, I am committed to making sure that the children's interests are protected throughout the entire custody and divorce process. When I am assigned to represent a child, I take my role very seriously because I am aware that the agreements that are reached by the parents can have a lasting impact on my client. As a result, I always take the time to hear from both parents in order to understand the background before I meet with my client. I believe it is very important to have a thorough understanding of the issues that are involved in the case so I can fight hard to protect my clients. That way, I can work on reaching resolutions that not only reflect their wishes but is in their best interest. In 2015 I was honored to receive the Michael F. Dillon Attorney for Children award from the Appellate Division of the Supreme Court for distinguished service of children through the Attorney for Children program.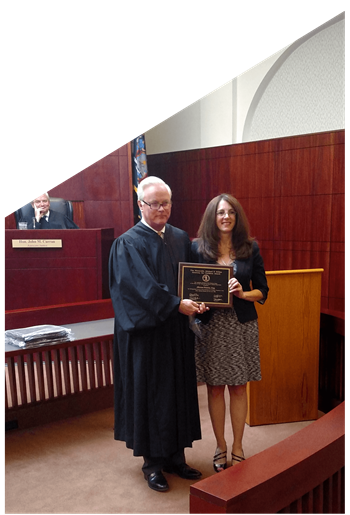 Commonly Asked Questions:
When will my child be assigned an attorney and what exactly is the attorney's role?
If a case goes to court and a custody agreement has not been reached between the parties, the Judge will assign an attorney to represent the children during the entire proceeding. The attorney for the children will appear at all court dates and will advocate for the children's wishes. If a child is too young to have an opinion, the attorney will substitute his or her own judgment to determine what is in the child's best interest.
Who pays for the child's attorney?
If you are in family court, then the attorney's fee is paid by the state. If there is a divorce, it will depend upon the parties income. If the parties make enough money, a Judge can order the parties to pay a percentage of the attorney's fee, based on the total income each person earns.
When can my child decide for himself what he/she wants?
The court will not typically allow a child to make the decisions or have the final say on a case. The older the child, the more the child's wishes will be taken into consideration in determining what custodial arrangement should be reached. Each parent is expected to encourage the child to have a loving and healthy relationship with the other parent and to not discuss or demean the other parent to the child.